Categories
Search
Make A Donation
Do you have the same love for our furry friends and want to contribute to our mission of treating pets with love, care, and holistic approaches? We invite you to click on the donate button below to make a donation. With gratitude, we say "thank you!"
Partner
We're proud to be a partner of the Feline Nutrition Foundation. Click here for more information.
Energy Insights 1/19/23
January 25, 2023 | by Pam Roussell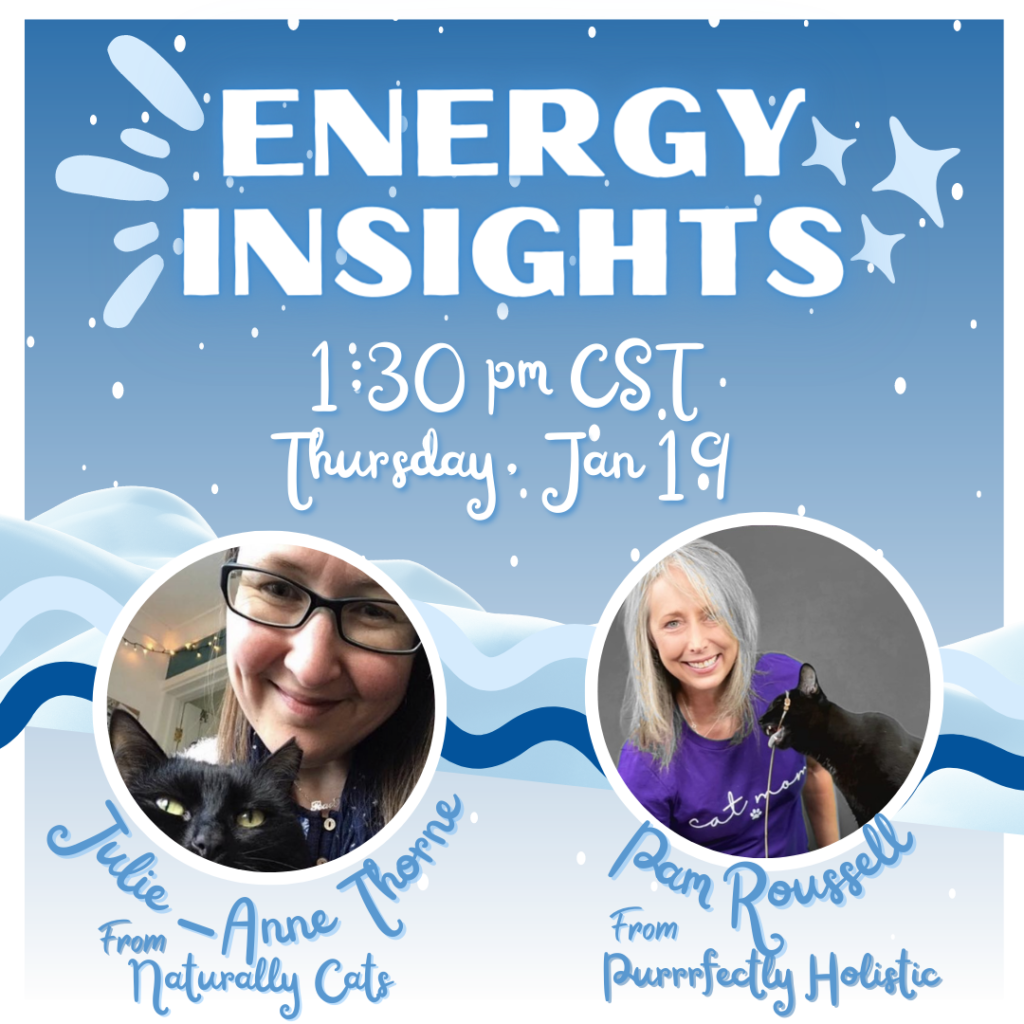 Julie-Anne and Pam's latest Energy Insights invoked a few tears, but we got through it. We also did impromptu connections with our own cats! Yes, it threw us out of our comfort zones, but their messages were important. What did they have to say? Watch the replay and find out!
---