Categories
Search
Make A Donation
Do you have the same love for our furry friends and want to contribute to our mission of treating pets with love, care, and holistic approaches? We invite you to click on the donate button below to make a donation. With gratitude, we say "thank you!"
Partner
We're proud to be a partner of the Feline Nutrition Foundation. Click here for more information.
Energy Insights 3/16/23
March 19, 2023 | by Pam Roussell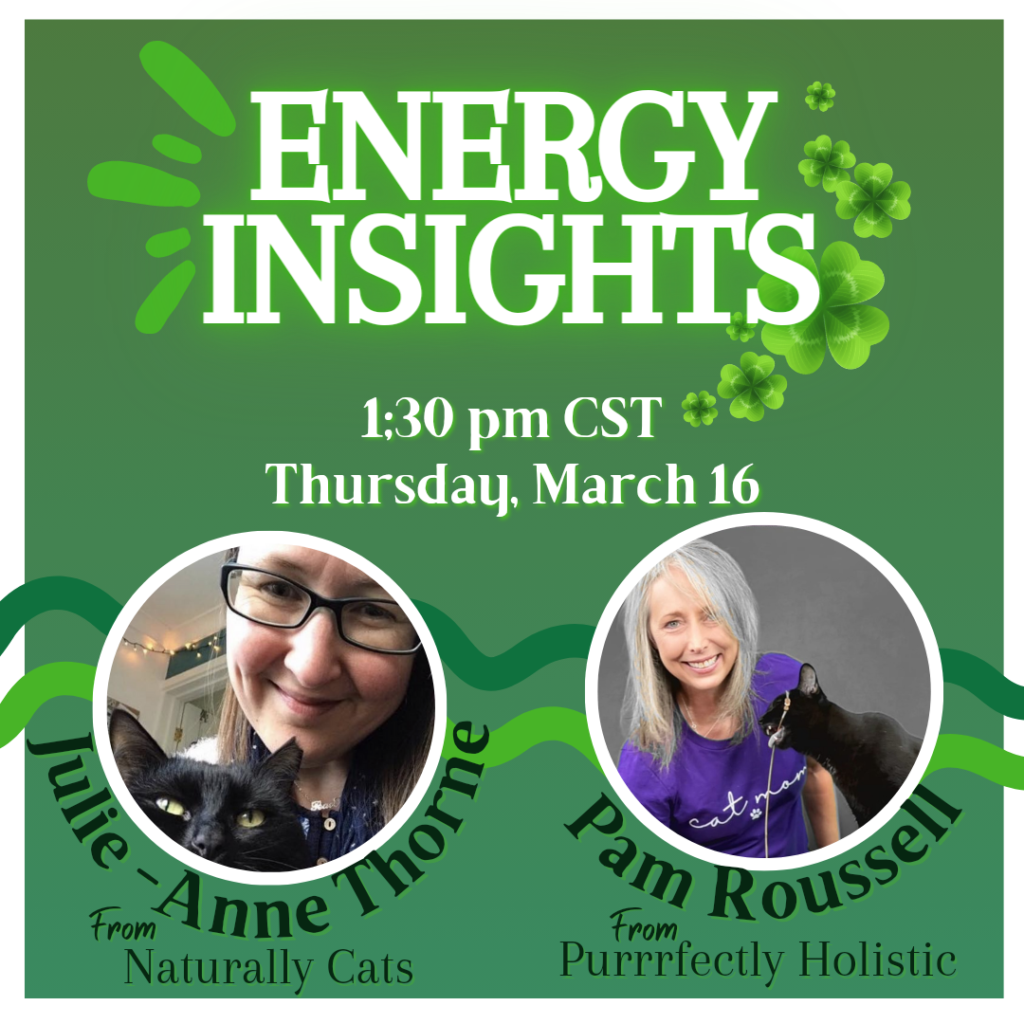 Julie-Anne and Pam joined forces again to use their intuitive skills to help kitties in this month's Energy Insights show! Chakra sensing and muscle testing are ways to provide insights to issues our cats are dealing with on a physical, emotional and spiritual level. See what happened on this week's episode!
---