Categories
Search
Make A Donation
Do you have the same love for our furry friends and want to contribute to our mission of treating pets with love, care, and holistic approaches? We invite you to click on the donate button below to make a donation. With gratitude, we say "thank you!"
Partner
We're proud to be a partner of the Feline Nutrition Foundation. Click here for more information.
Small Batch Cat Product Review
May 21, 2016 | by Pam Roussell
Small Batch Cat
I'm so excited to present you with another great pet food company:  Small Batch Pet Foods.  They are a small, family owned company out of the Bay Area in California.  They were inspired to create great pet food by using sustainable and local sources, organic herbs and vegetables, hormone and antibiotic-free meats and pure supplements.  That's a great recipe for success in my book and the way pet food should be made.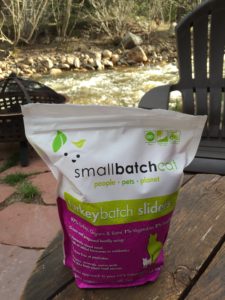 Here's the actual ingredients for the TurkeyBatch Sliders:
97% turkey, 1% produce, 2% supplements
turkey, turkey necks, turkey backs, turkey livers, turkey hearts, turkey gizzards, salmon oil, organic dandelion greens, organic apple cider vinegar, organic kelp, organic bee pollen, organic barley grass, organic cranberries
Moisture (max): 71.6% Crude Protein (min): 16.4% Crude Fat (min): 7.7% Crude Fiber (max): 0.3% Ash (max): 2.5% Calcium (min): 0.3% Phosphorus (min): 0.3%
Approx. 37 kcal per slider
Cat sliders contain 48, 1oz. sliders (3 lbs.)
My cats thought it was delicious, and if your cats like raw food I'm sure they will, too!  Small Batch makes frozen raw, freeze dried raw, freeze dried raw treats, and frozen blends.  I'd love to get my hands on some of the blends as they contain a blend of meat, bones, organs and vegetables.  You truly cannot go wrong with Small Batch!!  Go to their website to learn more:  http://smallbatchpets.com/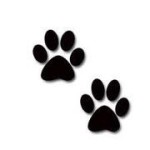 ---