A friend of mine contacted me this week to introduce me to her rescue cat, Liz Taylor. She's a Bengal, born with a hip problem believed to be due to breeding, and she's got the feline herpes virus 1. With health challenges like these it's not surprising to learn that Liz is very shy and probably a little moody. After all, when you don't feel good…well, we've all been there.
What is feline herpes?
According to Dr. Karen Becker, a holistic vet, "Feline herpes virus 1, also known as FHV-1, is one of two viruses that cause 80 to 90 percent of upper respiratory disease in cats and is most commonly seen in kittens and adult cats living in shelters, rescues, catteries or multi-cat households." Unfortunately, I am very familiar with this virus because my cat Snowbear had it. "Symptoms include coughing, sneezing, nasal discharge, and pink eye (conjunctivitis that is not contagious to people), fever, lethargy, loss of appetite, corneal ulcers, keratitis (inflammation of the cornea), and decreased tear production or the reverse (excessive tearing). The infection can also cause ulcers on the face and in the mouth and nose, depression, and abortion in expectant cats."
Liz's diet
One of the first things I wanted to know is what kind of food Liz was eating and if she was on any supplements or medicine. Here's what she sent me: Hill's Science Diet Indoor Dry Food for Cats, Hill's Science Diet Hairball formula wet food, and VetriSCIENCE Lysine supplements.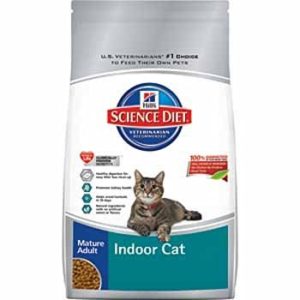 The next thing I did was look up all the ingredients of the Science Diet products and muscle test Liz for each item. The results blew me away! The grains she eats are probably contributing to her herpes flare ups despite giving her the Lysine treats because they cause inflammation in the body.
Here is a list of all the ingredients that were not agreeable or beneficial to her:
Dry Food: Whole Grain Wheat, Corn Gluten Meal, Pork Fat, Powdered Cellulose, Chicken Meal, Wheat Gluten, Soybean Oil, Choline Chloride, Calcium Sulfate, L-Lysine, L-Ascorbyl-2-Polyphosphate (source of Vitamin C), Thiamine Mononitrate, Vitamin A supplement, Pyridoxine Hydrochloride, Iodized Salt, L-Carnitine, minerals (Ferrous Sulfate, Zinc Oxide, Copper Sulfate, Manganous Oxide, Calcium Iodate, Sodium Selenite), Natural Flavors
Canned food: Powdered Cellulose, Corn Starch, Wheat Flour, Chicken Fat, Soybean Meal, Corn Gluten Meal, Chicken Liver Flavor, Egg Flavor, Titanium Dioxide color, Soybean Oil, Choline Chloride, Iodized Salt, Potassium Chloride, Calcium Carbonate, Calcium Sulfate, Dicalcium Phosphate, Taurine, DL-Methionine, Thiamine Mononitrate, Ascorbic Acid (source of Vitamin C), Niacin Supplement, Pyridoxine Hydrochloride, Calcium Pantothenate, Vitamin B12 Supplement, Vitamin D3 Supplement, Folic Acid), minerals (Zinc Oxide, Ferrous Sulfate, Manganous Oxide, Copper Sulfate, Calcium Iodate, Sodium Selenite), Beta-Carotene.
Most commercial brands of pet food use lots of cheap "filler" ingredients like grains in their product to give it density instead of using high quality, more expensive ingredients like real meat; "vitamins and minerals" are usually synthetic versions formulated in a laboratory.
Treatment and recommendations
Dr. Becker's article recommends that cats who have respiratory diseases like feline herpes virus 1 would highly benefit from a high quality, grain-free raw and/or canned food or even homemade diet. Once we adjust her diet I know she will feel better and it will help her immune system, which in turn will help keep the virus at bay. I used to feed my cats similar food years ago because I didn't know the difference. As pet parents we think food is food, and if the vet sells it, well, it must be ok! Most traditional vet schools teach very little nutrition to their students, and, like medical schools, students are taught more about drugs and surgeries than prevention.
Dr. Becker regularly uses a variety of treatment options including "homeopathic nosodes, immune-boosting medicinal mushrooms and herbs, including olive leaf, Cat's Claw, Pau D'arco and turmeric, as well as lysine to treat upper respiratory diseases in cats and shorten the duration of these infections. A healthy immune system is what will either prevent an FHV-1 infection in the first place, or defeat it once it occurs. If your pet is exposed to too many vaccines — whether through yearly re-vaccination or the addition of non-core vaccines — it will take a toll on her immune system and her body's ability to fight off infections like feline herpes virus 1." She also suggests that once your kitten gets its first round of vaccines, if the kitty lives indoors, she probably has no reason to be re-vaccinated as an adult. Dr. Will Falconer, also a holistic vet in the Austin, TX, area, agrees and takes that recommendation even further: if your cat has any kind of illness or disease, vaccination goes against the vaccine manufacturer's own label recommendations. (You can read Dr. Becker's entire article here.) As for Liz, the VetriSCIENCE Lysine supplement tested very well for her, and I recommended she continue using it. In addition, according to muscle testing, she would benefit from homeopathic nosodes (remedies), too, which a homeopathic veterinarian can provide.
If you'd like me to muscle test your cat's food or supplements please send me an email. I look forward to an update on Liz and hope she is feeling better soon!
Editor's note: Within two weeks after changing Liz's diet and putting her on supplements I received a text from her mom. She was so excited to report that Liz was like a different cat! She is more social and even comes out to play! She is no longer the grumpy, withdrawn kitty and is obviously feeling much better on her new diet. This news made my day!
Save
Save
Save
Save
Save
Save
Save
Save
Save
Save
Save