Categories
Search
Make A Donation
Do you have the same love for our furry friends and want to contribute to our mission of treating pets with love, care, and holistic approaches? We invite you to click on the donate button below to make a donation. With gratitude, we say "thank you!"
Partner
We're proud to be a partner of the Feline Nutrition Foundation. Click here for more information.
Energy Flows Where Intention Goes
February 13, 2023 | by Pam Roussell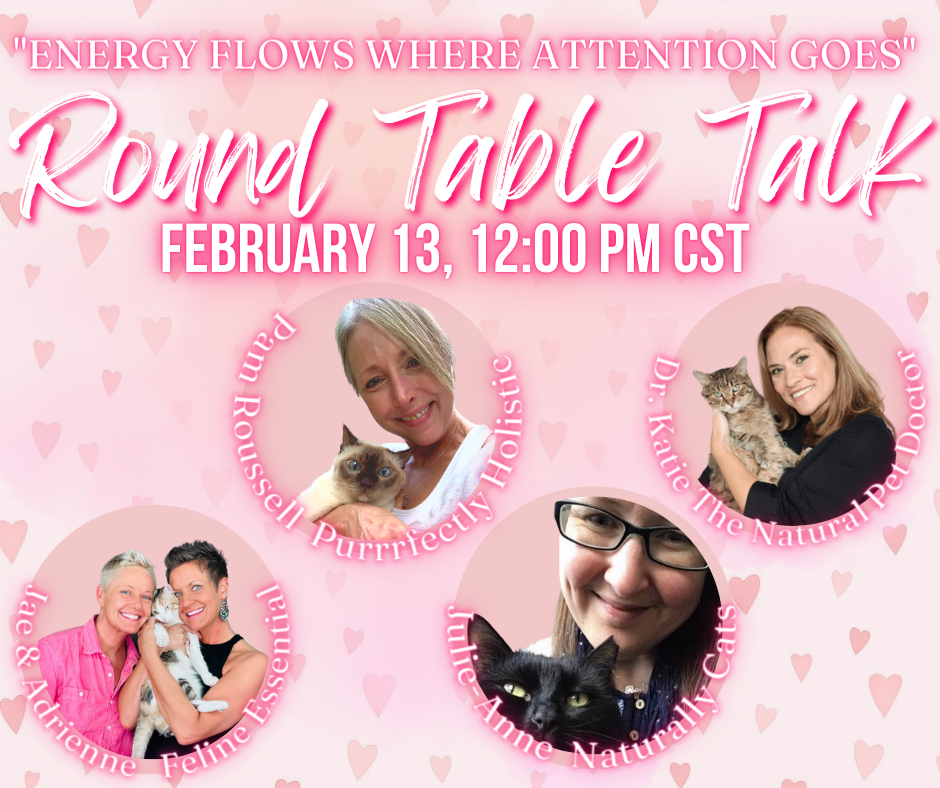 What kind of energy are you attracting? What do you want more or less of? How do we become aware of our thoughts, behaviors and triggers? What we focus on (attention and intention) is where our energy goes. This is such an important topic to discuss because our energy not only affects us but our cats too. Enjoy this month's Round Table Discussion!
---