October 18, 2023 | by Pam Roussell
Energy Medicine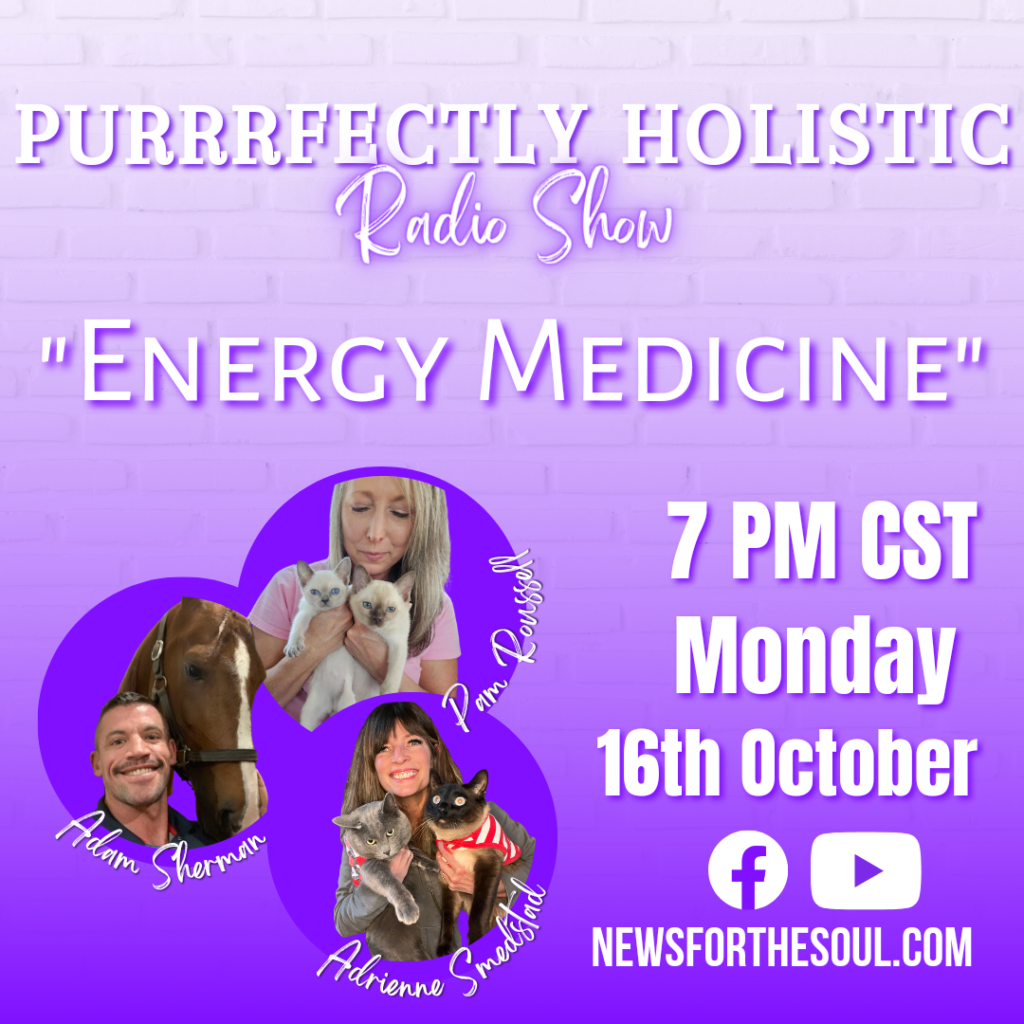 Dr. Adrianne Smedstad, Adam Sherman and Pam Roussell discuss the amazing world of energy medicine and how it benefits pets and pet parents. It's important to remember that things happen on a spiritual and emotional level before symptoms affect us physically. Furthermore, having a coach to help and support us ongoing is so invaluable.
In tonight's show we discussed many different kinds of energy medicine modalities including:
Offering energy Reiki
Bio-resonance healing
Mind Body Spirit Release
Homeopathy
Herbal medicine
Flower Essences
Sacred medicine
Color therapy
Crystal therapy
Acupuncture/Acupressure
Yoga & meditation
And more
We also discussed Quantum energy and healing and the quantum field that makes remote or distance work just as effective as in person. Health and wellbeing can be supported using energy healing and energy medicine as a complimentary tool for both people and pets. We encourage everyone to explore incorporating various forms of energy medicine as part of their overall path to wellness.