Categories
Search
Make A Donation
Do you have the same love for our furry friends and want to contribute to our mission of treating pets with love, care, and holistic approaches? We invite you to click on the donate button below to make a donation. With gratitude, we say "thank you!"
Partner
We're proud to be a partner of the Feline Nutrition Foundation. Click here for more information.
Energy Testing Live 3.2.23
March 3, 2023 | by Pam Roussell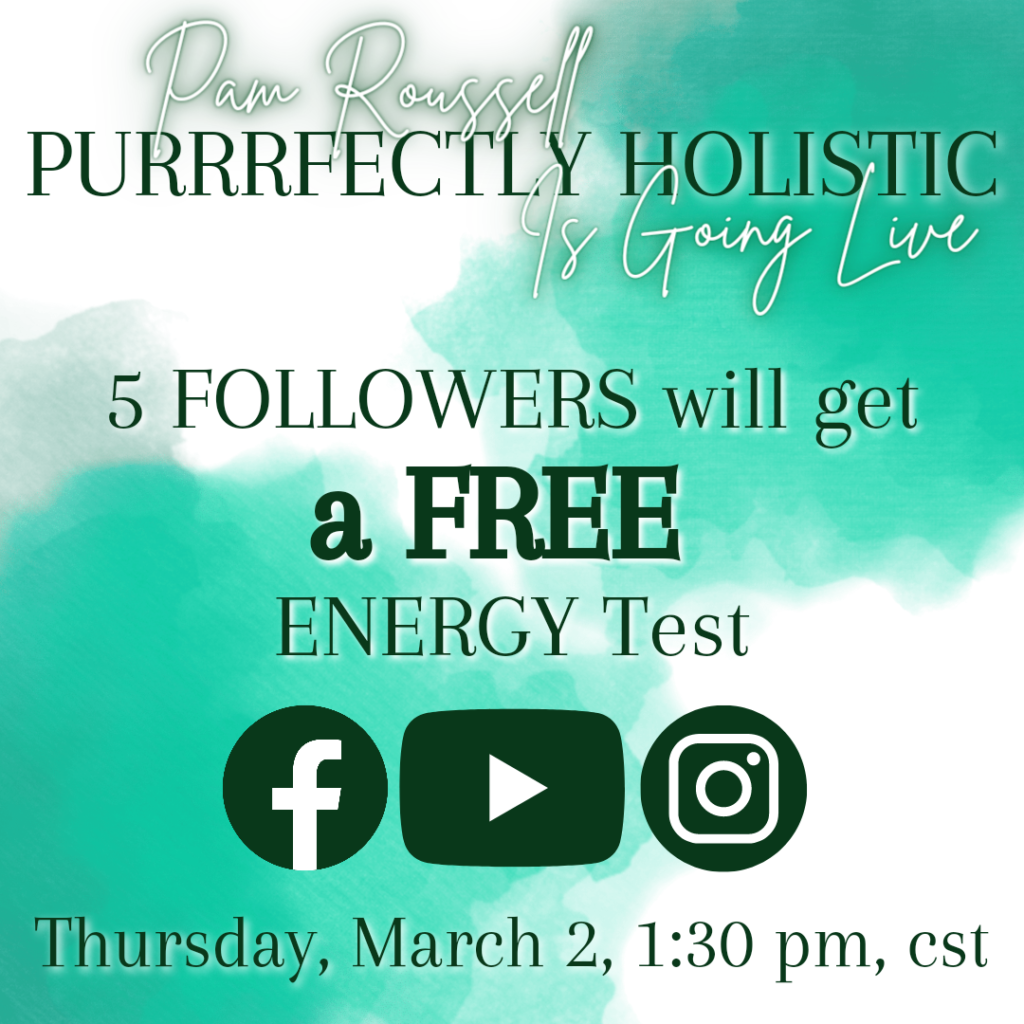 Pam was back for more energy testing on four lucky kitties. Mercury, Gaia, Riley and Cheeto all had different issues from emotional, digestive, viral and more. Watch and learn how energy testing can be useful in finding ways to support cats!
---