August 2, 2023 | by Pam Roussell
Helicopter Cat Parents–Protecting Your Cat From Overwhelm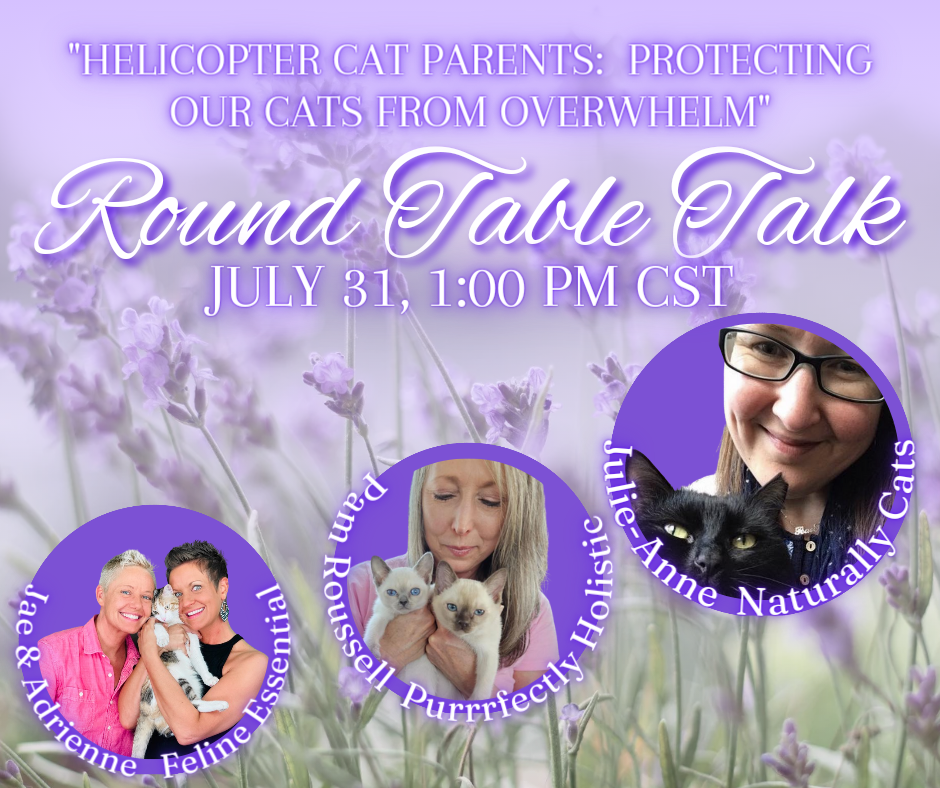 What is a helicopter cat parent?
What kind of energy are we creating in our space?
Are we paying attention to our thoughts and emotions in the moment?
If not, how do we do this?
Fears, worries and other negative emotions, whether conscious or subconscious, are lowering our vibrational frequency, and this impacts our feline family members in more ways than we realize. In today's Round Table we discuss this energy, including ways to identify it and shift it, so we move from a place of overwhelm and low vibration to a calmer, more uplifting place.
Our cats will often mirror the emotions we feel, so the key is paying attention. Our hope is that today's chat brings a new level of awareness so that we don't end up overwhelming our cats with energy that doesn't serve them.