November 2, 2023 | by Pam Roussell
Live Q&A November 2023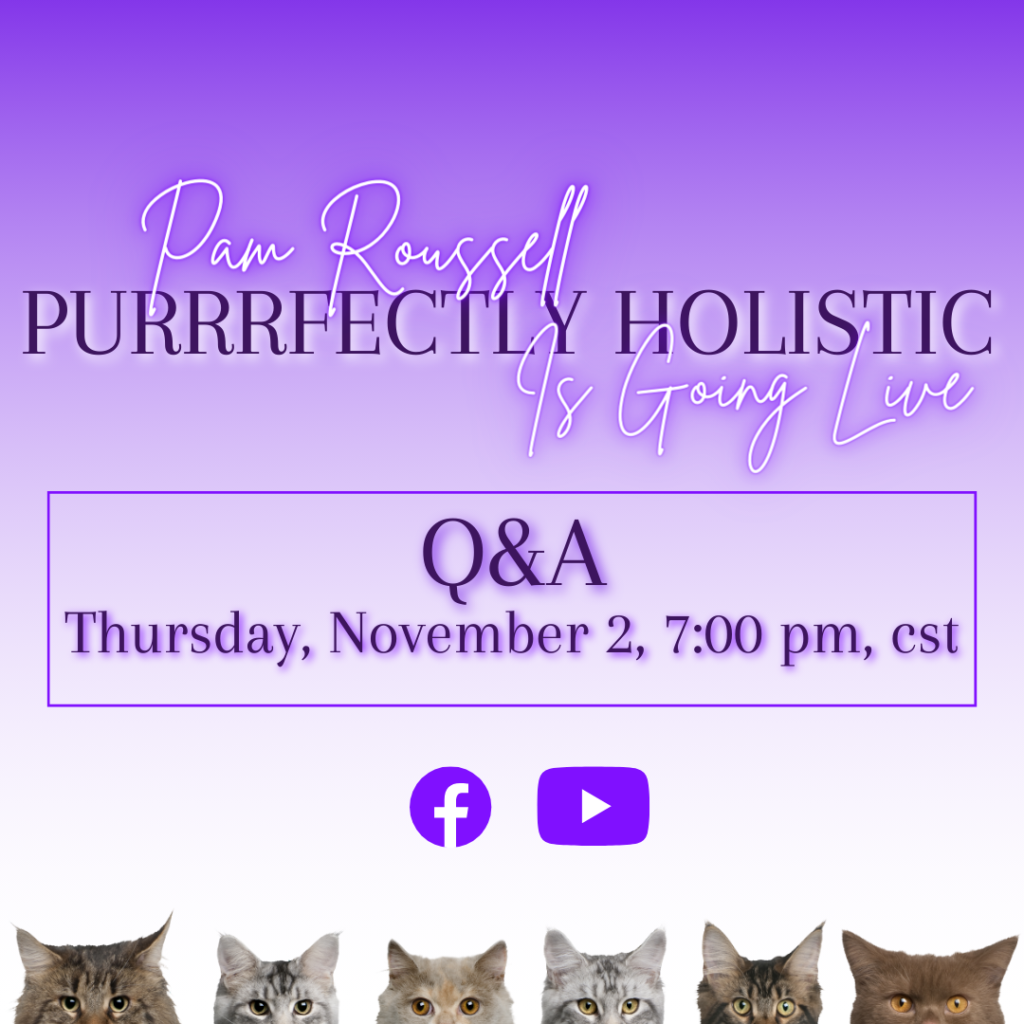 Pam with Purrrfectly Holistic was live answering questions about cats! We had lots of good topics submitted by viewers tonight including:
*Cats who don't drink water
*Chronic sneezing and congestion
*What to do if your state doesn't accept rabies titers
*Prescription pet food hype
*Dental support ideas
*Eosinophilic granulomas
*Projectile vomiting after adding a new supplement to food
*And more!
Check out the video and let me know your biggest takeaway.