September 19, 2023 | by Pam Roussell
Spirit Animal Messages & Q&A | The Purrrfectly Holistic Radio Show September 2023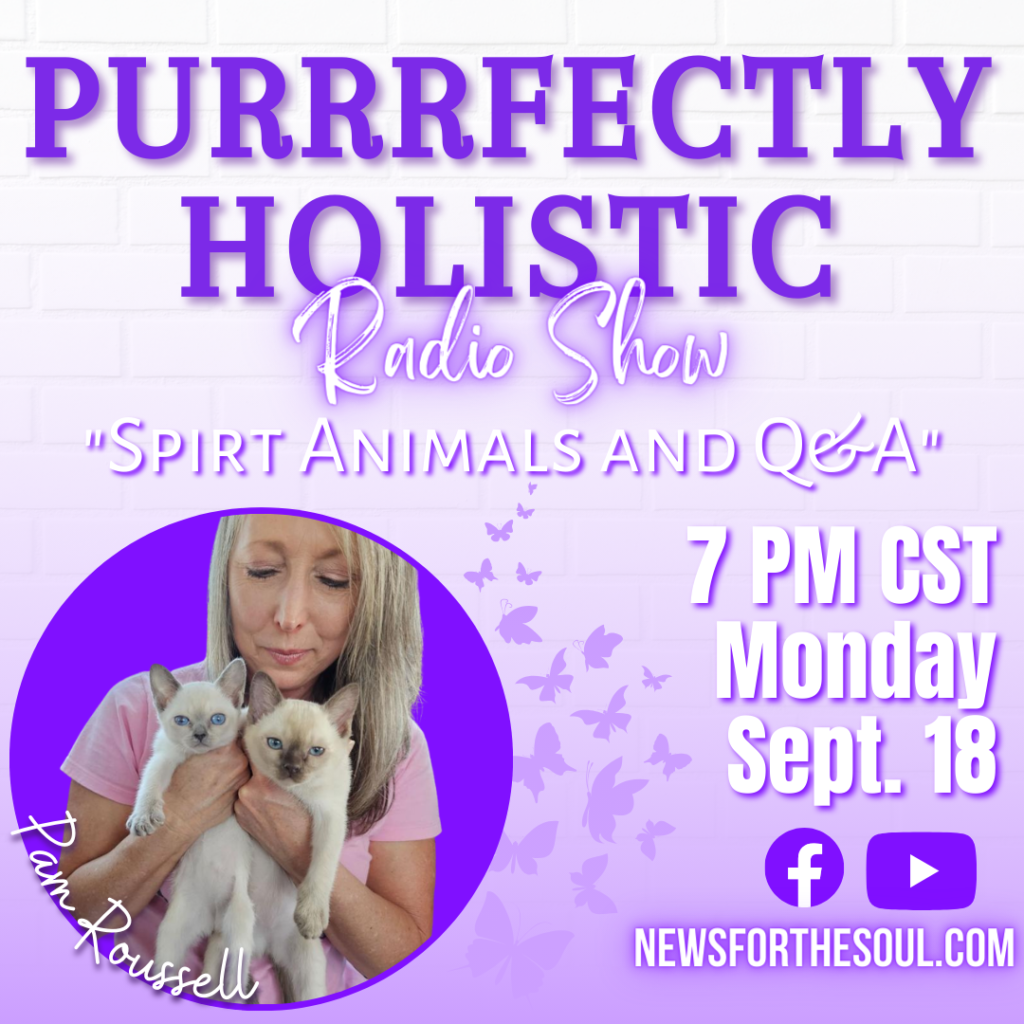 On tonight's radio show I shared some cool messages she has recently been receiving from spirit animals.
Animal spirit guide messages are meant to support and encourage us. I've had quite a number of animals come into my circle in amazing ways these past several weeks, and their messages blew me away! As a result, these messages are inspiring me to look at what I'm bringing in to my energy field and how course correct.
In tonight's show we also shared ways to attract health and abundance into our energy field. Furthermore, we discuss ways to stop attracting things we DON'T want. What are YOU ready to release? Unfortunately, the energies are a bit crazy and overwhelming for lots of people right now. Therefore, you are not alone!
Energy healing work like Mind Body Spirit Release can uncover imprints from negative experiences, limiting beliefs, traumas and subconscious programming that are preventing you from living your best life. This energy healing modality has helped me release limiting beliefs and negative emotions around my circumstances that are no longer serving me. Perfect for pet parents AND PETS, this modality can be life changing! As a result, you can start living the life you want and deserve.
What was your biggest takeaway from our show? Drop a comment below.