Cat Health Issues
For most of us who are owned by cats we will most likely face some type of cat health issue at some point in its life. While these circumstances are rarely inexpensive, convenient, or painless, I am learning to look at them as an opportunity to learn. My cats have taught me so many things over the years, and just like with human experiences, we tend to learn the most through the struggles and times of trial.
As a society we have become brainwashed into the traditional way of approaching a health problem, whether for ourselves or our cats: treat the symptoms, take a pill, have a surgical procedure, etc. We have not been trained to think about searching for the cause. If the cause is not identified and addressed, treating symptoms will only result in an exercise of futility and will require a lifetime of more pills, surgeries, and medical procedures. With this approach do we or our cats ever attain true, vital health? Unfortunately not.
What is holistic health?
Holistic health is a method of addressing the whole being. We address the physical, mental, and emotional states, and we strive to treat the cause of our health issues, not just symptoms. All three are connected; you cannot separate them. If the physical being is compromised with a disease or illness it affects the mental and emotional states. One of the best examples I can give you is a cat named Liz Taylor I worked with who suffered from the feline herpes virus and food sensitivities. Once I was able to determine a more appropriate diet and some homeopathic nosodes to help control the virus, she started to feel better physically, which led to improvement in her emotional state, as well. She went from withdrawn and angry all the time to playful, interactive, and happy. In the words of her owner, she became "a different cat!"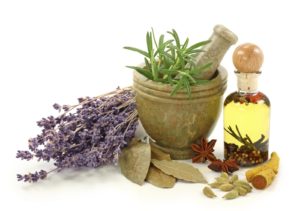 A holistic approach to cat health issues also incorporates natural, alternative and complimentary medicine. Rather than always reaching for a drug with toxic side effects, you can use things like herbal medicine, homeopathy, acupuncture, chiropractic, ECR (Energetic Cellular Release), reiki, and nutritional supplementation. For mental and emotional healing there are options like flower essences, crystal therapy, color therapy, EFT/tapping (Emotional Freedom Technique), MBR (Mind Body Release), and animal communication. Addressing their environment is also important by creating cat-friendly spaces and regular exercise/playtime. Don't overlook how powerful proper nutrition can be! Switching your cat's food from kibble and low quality wet food to a grain-free, species appropriate diet can do wonders in terms of not only prevention but treatment of specific feline diseases and illnesses. When you give your cat's body the right tools it can heal itself!
So many options…where do you start?
Seek out a holistic or integrative veterinarian. Some do consultations by phone if you're not able to find one in your area. Check out the American Holistic Veterinary Medicine Association's website to search for one. You may even be able to find one who makes house calls. How do you decide which other option/s would be most beneficial to your cat? The best way to know is to use a technique called Muscle Testing, also known as Applied Kinesiology. This technique uses the body's muscles to measure a stress response to a stimulus; this response is called Binary Biofeedback. It allows you to evaluate imbalances in the body and assess its needs. Using muscle testing you can determine the best options for addressing your cat's health including food, supplements, therapies, products and procedures.
Are you ready to explore and learn more about holistic health alternatives for your kitty? The gals at The Lightfoot Way teach online workshops pertaining to holistic care for pets and animal communication, so consider checking out some of their offerings. You can also find great articles from holistic veterinarians like Dr. Karen Becker and Dr. Will Falconer in their weekly newsletters. Whether you live in the Houston, TX, area or not you can work with an amazing natural health practitioner from Heights of Health both in person or remotely. And of course, watch for my weekly posts featuring real life cats and simple, practical ways to incorporate natural, holistic health options into your cat's care.
Our cats can be our greatest teachers! They provide us with many opportunities to explore the great options available to achieve optimal, holistic health. What is your kitty trying to teach you today, and are you ready to learn?
Don't forget to leave your questions and comments below, and sign up here so you don't miss a post!
If you live in the Houston, TX, area and want to learn how to muscle test with your cat, you're in luck! I'm co-teaching a class with Sonya Garcia at Heights of Health on Thursday, September 21, 2017, at 6:30 pm. Call 713.861.6777 for more information or to sign up.
Save
Save
Save
Save
Save
Save
Save
Save