"What Greater Gift Than The Love Of A Cat"
CHARLES DICKENS

"I had been told that the training process for a cat was difficult. It's not. Mine had me trained in two days"
BILL DANA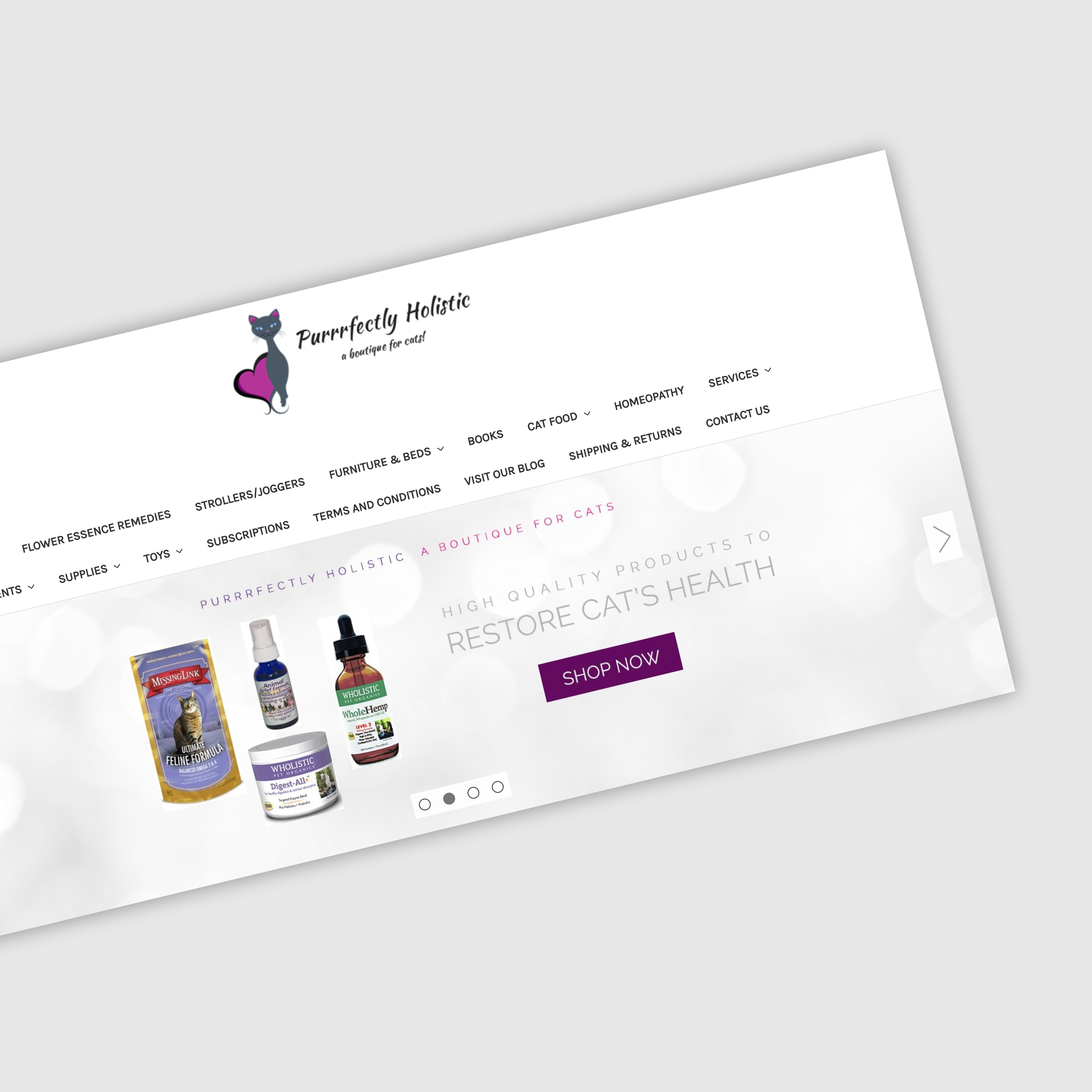 SHOP
OFFERING PREMIUM CAT PRODUCTS AT COMPETITIVE PRICES
New Layer
Categories
Search
Make A Donation
Do you have the same love for our furry friends and want to contribute to our mission of treating pets with love, care, and holistic approaches? We invite you to click on the donate button below to make a donation. With gratitude, we say "thank you!"
Partner
We're proud to be a partner of the Feline Nutrition Foundation. Click here for more information.
The Purrrfectly Holistic Blog