September 8, 2023 | by Pam Roussell
Live Q&A About Cats September 2023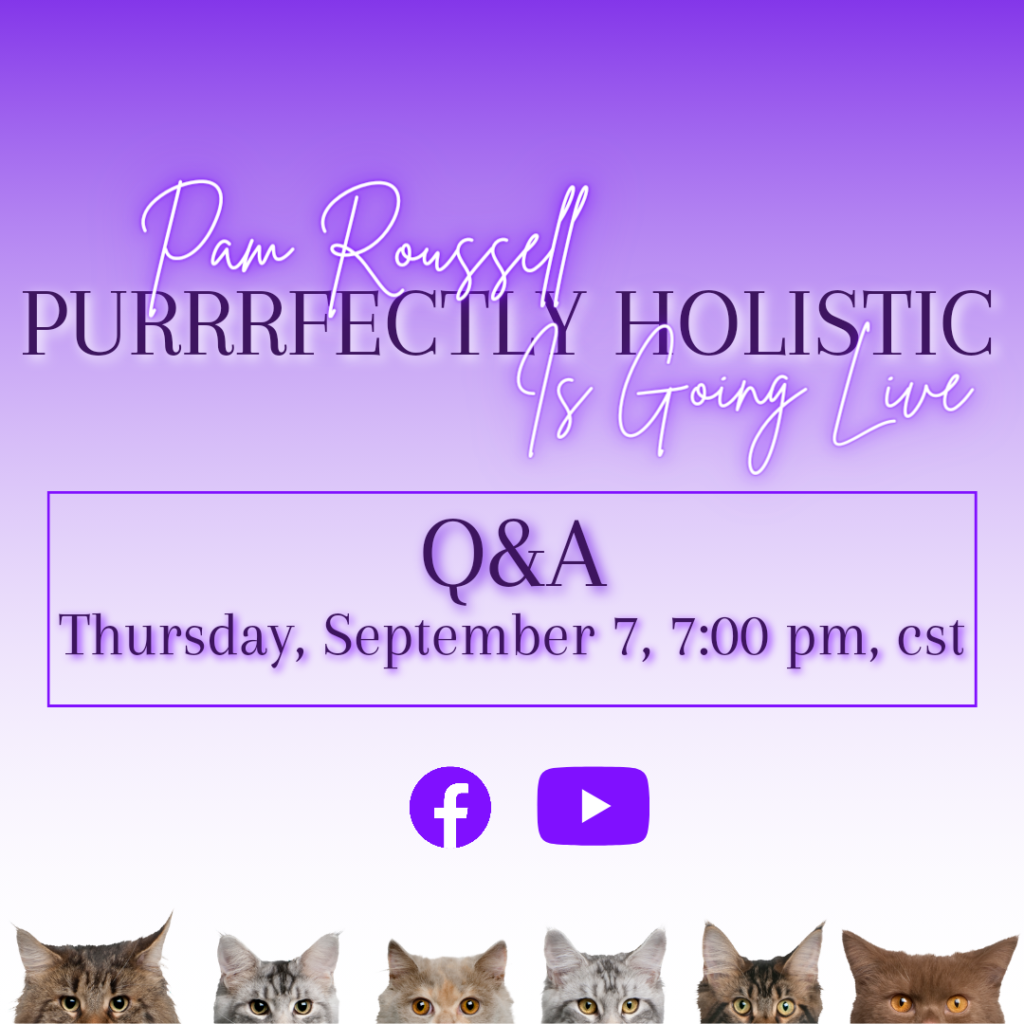 We had a great show tonight, and it's always fun to connect with and helping cat people. Tonight's show covered lots of topics, including:
🐈 Cat dandruff
🐈FHS cat ripping out his fur
🐈Oral health support and teeth brushing
🐈Goats milk
🐈Bone broth
🐈Our upcoming homeopathy workshop
🐈Omega 3s and raw food diets
🐈Using crystals with cats
🐈And much more!
What was your biggest takeaway for helping you with your cat? Leave a comment below!